How to Register for an Auction
Once you have successfully registered an account for bidding you must register for that auction to be able to bid.
Each auction requires you to register in order to bid. 
Registering for an auction is different from registering an account in order to bid. Click here for instructions on how to register an account.
Step 1
Current Auctions (circled in green) shows you the latest auctions open for bidding. Scroll to see the entire list.
Click on the Auction title to enter and view items (in this case you would click on "Fundraiser For Tango's Surgery Auction") or click the green Bidding Open button.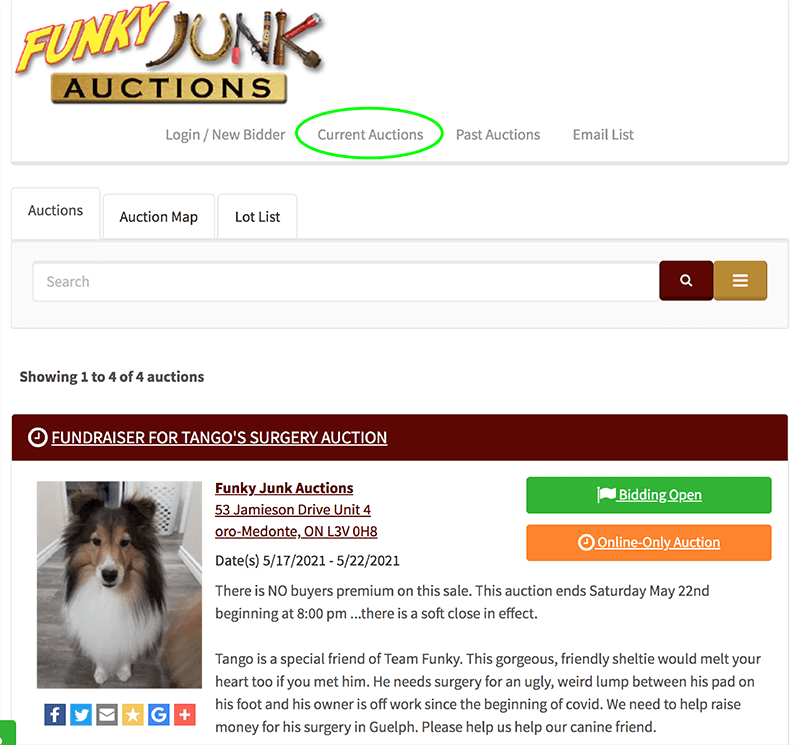 Step 2
Click the link Register to Bid (circled in green) to register for the auction.
If you forget to register first, you will be prompted to register when you try to place your first bid.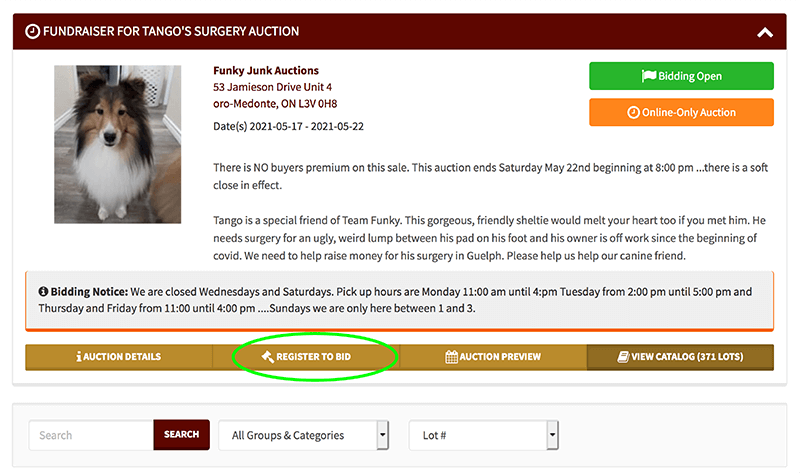 Step 3
This is the registration window that pops up. Check the box to agree to the terms and hit Submit Registration.
Note: If you require shipping we suggest you write a note to the auctioneer stating as such. This enables Funky Junk to include shipping charges on your invoice and save you the time requesting this separately via email and waiting for the revised invoice before you can send payment.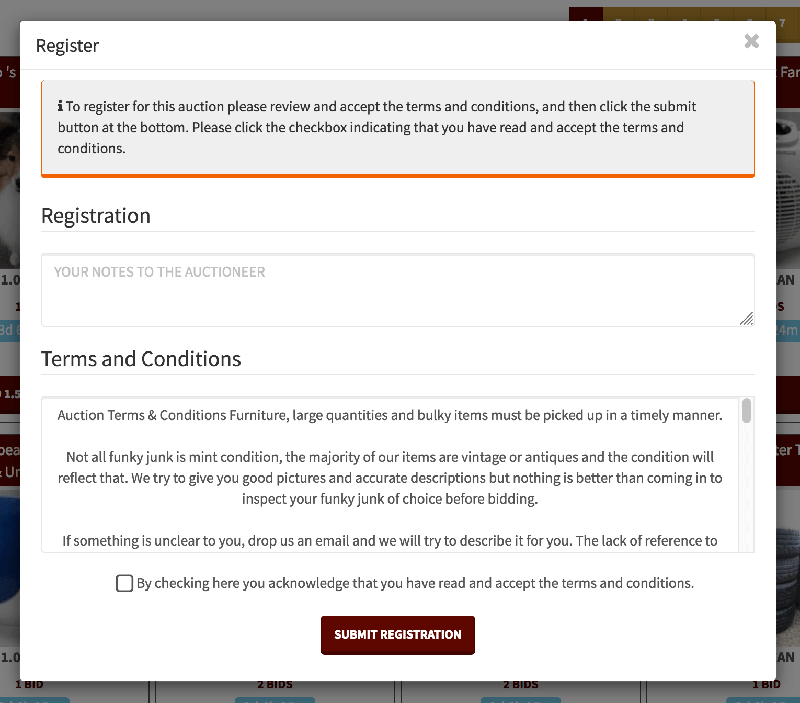 Step 4
This last window shows the auction registration confirmation message from Funky Junk Auctions. Click OK and you're ready to bid.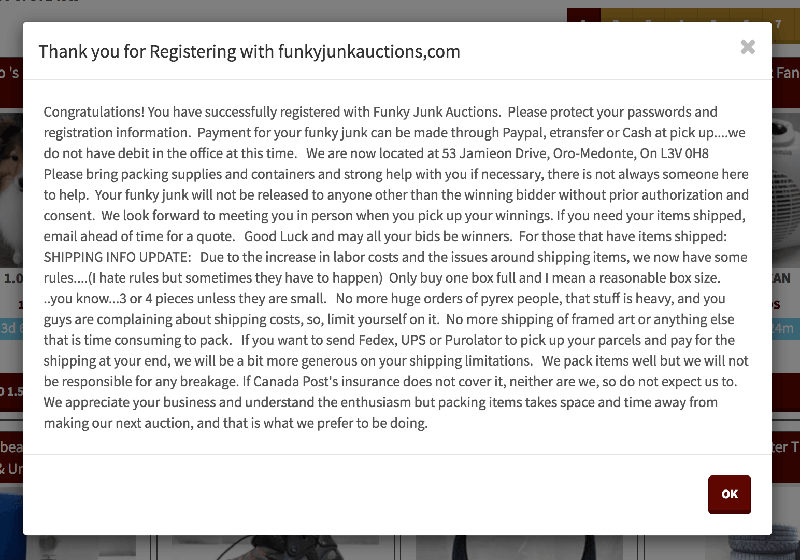 Step 5
This is a typical layout of an auction.
To place a bid, click the button below the item you want to bid on, usually a $4 starting bid. In this example you would click where it says
Bid 1.00 circled in green.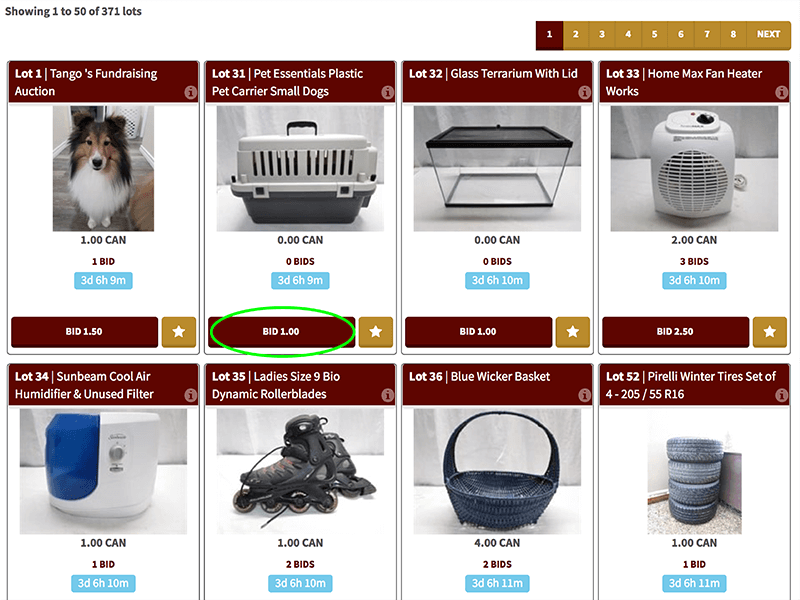 Step 6
In the Bidding Window you will see it automatically filled out the next bid amount for you. In this case it says 1.00 for the next bid.
There you can either confirm that bid, or you can place a Max Bid of your own. Your Max Bid is the highest amount you're happy to pay for that item. This ensures your first bid is 1.00 and also allows the automatic bidding software to bid on your behalf if someone comes and bids against you. This will ensure you 'win' that item until you have reached your Max Bid amount. If you are outbid after that you must go in manually and add another bid or Max Bid.
Hit Confirm Bid to enter your bid.